About Rapid Roofing
In business since 2000, Rapid Roofing is your local expert in roofing and siding installation and storm damage restoration. Whether you're in the market for a new roof, upgraded siding, or some repairs, we are more than happy to discuss our products and services with you to help you come to the right decision. Our roofing professionals are ready to take the time with you that you need to feel confident – and to receive the roof repairs or replacement that will keep your home safe for years to come.
About the Owners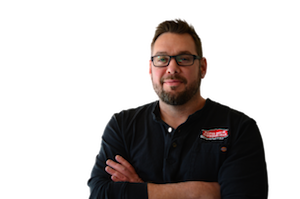 Bill Beaty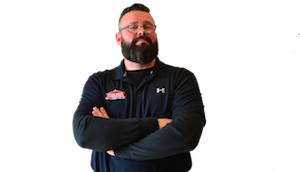 Mike Beaty
Bill and Mike Beaty, also known as The Beaty Brothers, grew up in the roofing industry working for their father. They specialized in commercial roofing and architectural sheet metal projects. From the start their father taught them the meaning of hard work, honesty, integrity and the value of a dollar. "The most faded ink is better than the best memory" was one of the many useful sayings their father had in his back pocket. He seemed to always have a saying for every situation – and that didn't mean much at the time, but the Beaty brothers later came to realize just how important those sayings were.
Unfortunately in 1998 the boys lost their father after a short battle with an aggressive cancer. Luckily, with all of their hard work and the core beliefs that their father instilled in them, they have been able to not only sustain but also to continually grow their small family business. Year after year, Bill and Mike have worked on thousands of quality roofing projects throughout the state of Michigan.
What Sets Us Apart
The way we treat our customers and the thorough, reliable service we offer has made us a forerunner in our local industry. We have consistently won the Angie's List Super Service Award since 2009, and we have also received awards from GuildMaster and GAF Master Elite.
Additionally, when we visit your home, we will perform a 17 point roof and attic inspection and provide a 12 page report to our customers. These in-depth documents prove that we have the solutions to fix their problems and ensure they don't happen again.
Community Involvement
Rapid Roofing believes in the power of giving back to our community. We participate in our local Habitat for Humanity chapter. We are also involved in GAF Roofs for Troops, a program that provides new roofs to veterans in need. Our team is always looking forward to these opportunities for community participation!
Job Stories
Roof Maintenance in Brighton, MI
We did some roof raking for a home in Brighton, MI to ensure that it stays working to the best of its ability. Don't forget about regular maintenance on your roof during this Christmas seaon!
Commercial Roof Replacement in Birch Run, MI
Our crew installed an all new roof at Holiday Inn in Birch Run.
Roof Replacement in Canton, MI
This home had experienced severe windstorm damage and needed an emergency tarp to stop water from getting into the home. Once the weather cleared up our crew installed new CertainTeed Landmark Pro Roof System. The customer was very pleased with our expertise in roofing!