Versatile Siding Options for Your Ypsilanti Home
We install a variety of siding materials that will look beautiful while protecting your home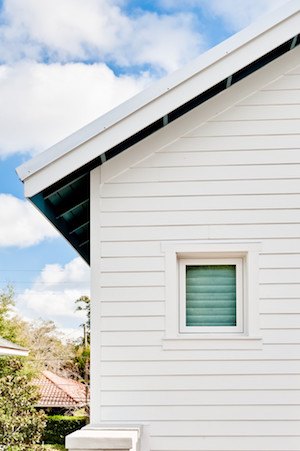 The right siding will bring out the full potential of your home's exterior.
The siding on your home is equally used for protection as well as aesthetic appeal. It is the external shell of your house, therefor you want it to be properly maintained while providing an attractive appearance.
Here at Rapid Roofing, we offer quality siding services that will help maintain your siding for years to come. We also offer new siding installations in the exact color and design specifications you desire.
Get the style and durability you've always wanted with the right siding company. Rapid Roofing's services are available all throughout Michigan, including Ypsilanti, Canton, Ann Arbor and nearby. Click the button below to set up a free on-site estimate.
Different materials have different beneficial qualities
Choosing the right material depends on what you want your home's exterior to look like and the degree of maintenance each material needs. Some materials tend to be lower maintenance than others.
Vinyl Siding - This is probably the most durable siding option for the cost. Vinyl can provide you with the look of real wood without the cost and maintenance. This type of siding delivers excellent performance without the upkeep that other materials need. Vinyl siding also won't peel, chip or rot and never needs to be re-painted.
Fiber Cement Siding - This type of siding can emulate any style of siding, such as cedar shingles, wood and stucco, without any of the drawbacks. It is completely resistant against fire, wind, bugs and wood rot. Fiber cement is also extremely durable and there is little to no maintenance required.
Products
AZEK began with a simple goal in mind - to offer a beautiful yet low-maintenance option for exterior trim. In business since 2001, AZEK has since built upon their success to offer some of the best looking, durable PVC trim options on the market.
AZEK Trim
AZEK trim is made from cellular PVC that consistently offers protection against the elements. Available in Traditional and Frontier finishes and many color options, you can completely customize the exterior trim details that your home is lacking.
Benefits of AZEK Trim:
Beautiful colors and styles
Durable, lasting material
Workable and malleable
Uniform appearance
Headquartered in Valley Forge, PA, CertainTeed is a leading North American manufacturer of building materials and specializes in the production of high quality roofing and other materials including vinyl siding, trim, fence, railing, decking, insulation, gypsum, and ceiling products.
The Beauty Of Vinyl Siding

Any look - historic to contemporary - can be achieved with today's vinyl siding. Vinyl siding has the widest variety of style and color offerings of any other exterior siding, including:
Horizontal and vertical panels
Shakes, scallops, shingles, fish scales
Traditional clapboard
Dutchlap
Beaded designs
Durability
The ability to withstand high winds (certified up to 110 mph or higher) and a composition that resists heat, cold and moisture, certified vinyl siding retains its great looks over time. Vinyl siding never needs paint. Ever. The only maintenance it will need is a simple wash with a soft cloth and garden hose to keep it looking great.
Quality
CertainTeed Vinyl Siding offers the best vinyl siding features and color options, along with exceptional durability and lasting beauty.
- What's the best way to prove a product will perform as promised?
Independent testing. This is why the Vinyl Siding Institute (VSI) established the VSI Product Certification Program.
Administered by Architectural Testing, Inc. of York, PA, the program allows manufacturers to certify with independent, third-party verification that their products meet or exceed the testing requirements specified in the industry standard for quality.
-How many products have passed this Certification Program?
There are nearly 825 products and nearly 325 colors on VSI's Official List of Certified Products and Colors. In 2012, approximately 18 million squares of vinyl siding were manufactured in the United States. (A square equals 100 square feet of siding, or enough to cover a 10-foot x 10-foot area.) Another key test of quality is how long manufacturers are willing to warrant their products. Warranties offered by vinyl manufacturers typically last a lifetime and can be transferred to the next owner.
James Hardie® siding products are on more than 5.5 million homes across America. Their fiber cement siding and trim are engineered to withstand the specific climates in which they are used. When you choose James Hardie siding, you can feel confident knowing that you chose a product designed for beauty and durability.
JamesHardie Siding
Only James Hardie® siding and trim are engineered to withstand the specific climate in which they are used. Feel confident knowing that you chose a product designed for beauty and durability. JamesHardie offers an array of quality siding products:
HardiePlank® Lap Siding
Lap siding is a classic look that crosses over many architectural styles. HardiePlank siding from James Hardie is America's most popular brand of siding. Available in a variety of finishes, including Select Cedarmill, Smooth, Beaded Cedarmill and Beaded Smooth.
HardieShingle® Siding
Looks great on Cape Cods and cottage-style homes. But if you like the look, don't limit yourself. Use HardieShingle® siding to highlight a gable or accent the top half of your house. Available in several styles, including, staggered edge panel, straight edge panel, individual shingles and half-rounds.
HardiePanel® Vertical Siding
Works well with farmhouse-style or modern homes. Available in a variety of finishes, including Select Cedarmill, Smooth, Stucco and Sierra 8.
Artisan® Collection by JamesHardie
Perfect for creating a sense of luxury and historical accuracy for any style home. The architectural grade line includes lap siding, V-Rustic premium siding, and accent trim.
Go with a siding contractor in Michigan you can trust!
All of these materials are available from Rapid Roofing. Our professionals deliver quality craftsmanship for all siding jobs. Whether you need repairs or new siding installation, we are here to help. Our services are readily available in Livonia, Westland, Novi, Southfield, West Bloomfield, Dearborn Heights, Redford and nearby areas. Please call or contact us online for a free estimate!
Looking for a price? Get a no cost, no obligation free estimate.